Alumni Contributing for Education for CFEF
Did you graduate from Cy-Fair ISD? Know a graduate of Cy-Fair ISD? Take part in our ACE program to help Cy-Fair Educational Foundation fund scholarships for graduating seniors! This is your opportunity to give back and help make a difference for students.
The Alumni Contributing for Education (ACE) program is designed for graduates and friends or family of graduates to help donate to the CFEF alumni fund for scholarships. We need your help to help brighten the future of CFISD students.
You can give in your name, in honor of an alumni, or in memoriam to a CFISD graduate. Your generosity will go toward assisting soon-to-be CFISD graduates as they pursue their higher education goals.
Each year, we provide scholarships to students in schools across Cy-Fair ISD. With the rising costs of college, Cy-Fair Educational Foundation must constantly expand our scholarship funds and donors to continue to provide scholarships to students in need.
Ready to get started?
Ante up and start making a difference today! You can start your donations easily online now. You can make a recurring monthly donation or a one-time donation to help CFISD students pursue higher education!
Below are the giving levels for the ACE program:
Royal Flush: recurring minimum of $250.00 or more per month
ACE of Spades: $2,400.00 – recurring $200.00 per month
ACE of Diamonds: $1,200.00 – recurring $100.00 per month
ACE of Hearts: $600.00 – recurring $50.00 per month
ACE of Clubs: $120.00 – recurring $10.00 per month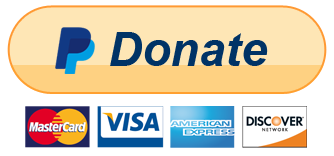 Don't forget to spread the word to fellow alumni about the ACE program to help them follow suit and support Cy-Fair ISD students!