What are Endowment Partners?
Endowment partners have donated funds to Cy-Fair Educational Foundation to provide endowed scholarships each year to Cy-Fair ISD students. Endowment funds are a gift that keeps giving to our community and our students. Donated endowment funds are invested so they produce interest year after year. We then use that interest to provide scholarships to Cy-Fair ISD students. These donations can help many different students year after year.
If you're interested in becoming a Cy-Fair Educational Foundation endowment partner and providing students brighter futures for years to come, please contact us!
Endowments may be established in amounts of $20,000, $50,000 or $100,000. They may be named after individuals, corporations, organizations, or in memory or honor of individuals. In addition to our minimum criteria, endowment partners can also include special criteria for students.
Contact Marie Holmes to learn more and get started.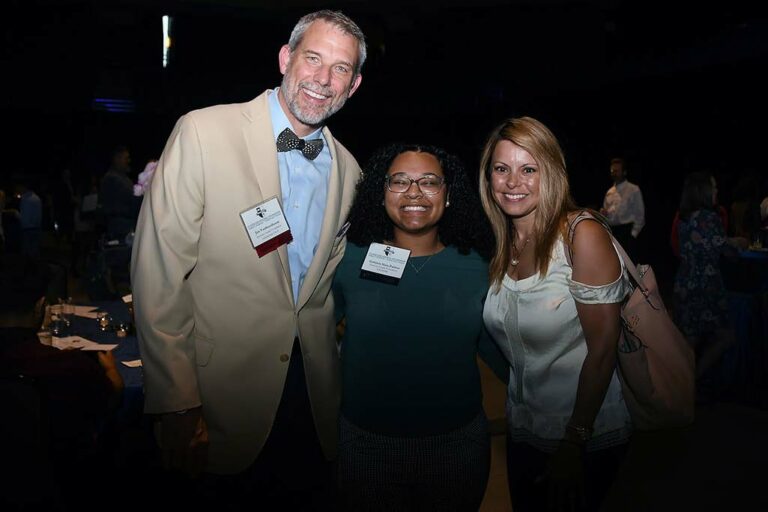 CFEF Endowment Partners
The Robert Adam Family II – X
In Honor of CFISD Teachers by the Adam Family
Cecil Hall Scholarship
Edwin C. Schroeder Trust Scholarship
Eric Bassett Memorial Scholarship
Adam Jackson Skinner Memorial Scholarship
The Linda Adam Endowment
John and Cheryl Johns Endowment
Donate to Educate
Superintendent's Fun Run
B.F. Adam Heritage Society Endowment Partner
Cypress Fairbanks Medical Center Hospital Scholarship
In Honor of Robert Adam
In Honor of Edward Station, Retired U.S. Navy
In Memory of John Fox
In Memory of Mildred Hobbs Lieder by Lawrence A. Lieder
In Memory of Allen Labay
In Memory of Earl Thompson
Bill and Connie Yancey
In Memory of Adam Jackson Skinner by Fred, Susan, Amanda, and Lindsey Caldwell
In Honor of Dr. Mark Henry
In Honor of Barbara Birkes
In Honor of Butch Milks
Howard Hughes Corporation
In Honor of Fred & Susan Caldwell by the Robert Adam Family
In Memory of Dr. Karl Bleyl
In Honor of Suzanne Davis
Tom & Becky McEntire
In Honor of George Martinez
In Honor of Richard E. Berry
In Honor of Mike & Sherry Reiland
Caldwell Companies
The Cy-Fair Federal Credit Union In Honor of Pat Willbern
Chun-Cheng Cheng Charitable and Educational Foundation
Cypress-Fairbanks Medical Center Auxiliary, Inc.
Deena Cone Endowment
In Honor of Dr. Ted Lewis
In Memory of Rona Martin Abshire
Toshiba International Corporation Endowment I-V
In Memory of Terry Taylor by the 100 Club
Christopher & Elizabeth Gilbert
2016 CFEF Trustees
Gary Greene, Realtors Foundation Endowment
Towne Lake Endowment By Caldwell Companies
In Honor of Jacob & Allison Milks and Nicholas & Vincent
Lopez by Butch & Mary Kay Milks
Kyle & Debbie Gibson
Maria Tritico Memorial Scholarship
In Memory of Cecil and Joann Weiser
In Memory of Christine E. George
Cory and Kristie Jackson In Honor of Paige and Ashlyn Jackson
In Memory of First Lieutenant Jeremy Ray
SHW Group, LLP
PBK Salute to Excellence
Tommy and Sabra Harrington
In Memory of Dr. Susie Roberson
In Grateful Memory of Beryl A. MacLean by the Milks Family
Donnie & Linda Humphries Family Endowment In Memory of Johnie Schulte 2009
Bob and Darcy Mingoia
In Honor of Dr. David Anthony
In Honor of Debbie Blackshear
Cy-Fair Express Network of ABWA
In Memory of David Boatright
In Honor of Jadi Johnson
In Honor of Malala Yousafzai
Houston Methodist Willowbrook Hospital
In Honor of Coach Jim Draudt
H-E-B Endowment
Paul R. and Nancy G. Borneman Memorial Scholarship
In Honor of Audrey Ayers
Cypress Running Club I & II
Stephen P. Hajduk Memorial Scholarship
In Honor of Les Manning, A Great Friend and Neighbor by Butch and Mary Kay Milks
Mark and Sherry McShaffry
James C. Spillane Endowed Scholarship for Construction Science
In Honor of Claudio Garcia
In Memory of Maxine & Milford Milks Sr. by their Family
The CFEF Trustee Alumni Endowment
George and Christine Gentry Endowment
Texas 5 Starz Endowment
Inframark Endowment
Heather Bolton & David King
Terry & Renate Wheeler I – III
Cy-Fair Fire and Rescue Foundation
Cypress-Fairbanks Rotary Foundation
In Memory of Margaret Golightly
The Thomas Jackson Scholarships
In Memory of William S. Jackson and Marie L. Ingle
In Honor of Elizabeth "Liz" Armes Mueller
In Honor of Heather, Thomas Ashley,  and Camille Jackson
Keith & Mary Lou Grothaus Endowment
Compass Cares
Brenda and Kevin Polivka Endowment
In Memory of Jacob Kessler
In Memory of Stephen Pavalock
Bob R. & Kathleen Covey Family
Pink Bows Foundation in Honor of Madison Alexis Dubiski
In Honor of Marie Holmes
In Memory of Micah McAfoose
The Dream Educational Foundation
Cypress Springs High School Legacy Memorial Scholarship
Randle S. Thomas Memorial Scholarship

Special Endowments
InterLinc Family Foundation Scholarship I & II
TXU Energy Endowment
Watson Family Foundation Endowment
Kevin Borgfeldt Memorial Scholarship
Charles Cook Memorial Scholarship