STUDENT APPLYING MUST BE A GRADUATING SENIOR IN CYPRESS FAIRBANKS ISD.

APPLICATION OPEN FOR CY-FAIR INDEPENDENT SCHOOL DISTRICT HIGH SCHOOL SENIOR STUDENTS ONLY. APPLICATION PERIOD OPENS DECEMBER 3, 2020 AND WILL CLOSE ON JANUARY 28, 2021. PLEASE ENSURE YOU HAVE PROVIDED ALL SUPPORT INFORMATION TO YOUR HS COORDINATING COUNSELOR SO YOUR APPLICATION IS COMPLETE. STUDENTS MUST PROVIDE THE FINANCIAL DATA AND OFFICIAL TRANSCRIPT TO COUNSELORS BY FEB 2, 2021.
Questions? Email: Scholarship@TheCFEF.org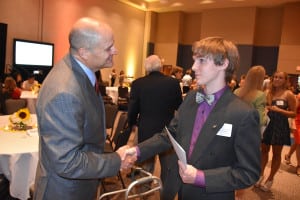 Please note that your application is not final until your official high school transcript and a copy of my parent(s) most recent available federal income tax return is provided to the CFEF through your high school counseling staff. Failing to provide this information will remove you from final consideration of our scholarships.
Please call 281-370-0144 if you have questions regarding the scholarship process.