Empowering today's students – tomorrow's leaders through higher education is our vision at CFEF.
Your gift to the Cy-Fair Educational Foundation helps students discover a brighter future through student scholarships and staff development programs.
Since it was established in 1970, the Cy-Fair Educational Foundation has awarded over $10 million in scholarships to more than 2,100 graduates of Cypress-Fairbanks ISD, and over $3.5 million has been donated to Cy-Fair ISD for staff development programs.
CFEF is a tax-exempt, 501(c)3 nonprofit corporation; it does not endorse political candidates or issues. Contributions are tax deductible. A Board of Trustees, made up of 63 community leaders, governs the Foundation.
The Foundation receives no tax dollars from the Cypress-Fairbanks ISD or any other taxing entity.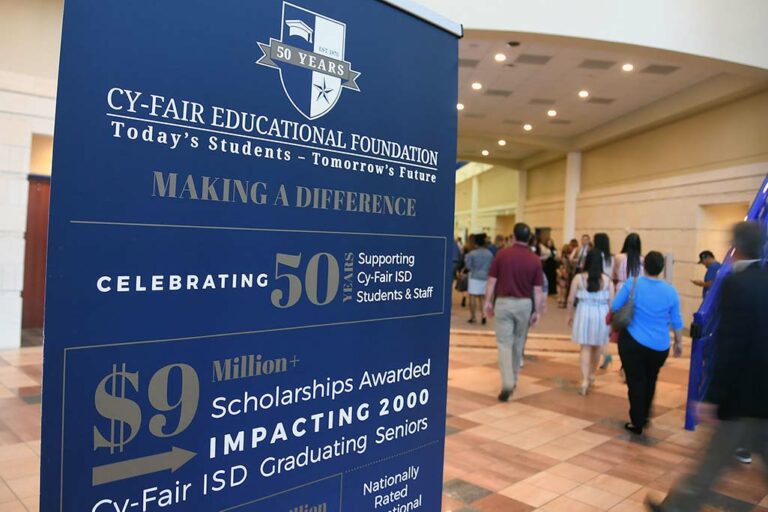 Empowering Today's Students – Tomorrow's Leaders through Higher Education
When you donate or take part in fundraising for CFEF, you're helping provide needed higher education scholarships to Cy-Fair ISD graduating seniors to help them forge their way to the future. We invite you to get involved today by donating online or learning about our other programs.