Scholarships for Cy-Fair ISD Students
More than $885,700 in scholarship funds are available to graduating Cypress-Fairbanks ISD students through the Cy-Fair Educational Foundation. The scholarship application for students graduating in the 2023-2024 school year can be found on the application link of our website.
Since its inception, the Foundation has awarded more than $11.5 million in scholarships to more than 2,500 graduates of Cypress-Fairbanks ISD. The Foundation may award as many as five graduates from each high school with a scholarship each year. While some scholarships are endowed and thus funded annually, the total amount and number of scholarships awarded is dependent on economic and market conditions as well as successful fundraising.
Scholarships will be awarded at each high school. Number of awards and amount to be determined by the available funds. Scholarships are anticipated to range between the amounts of $1000 and $32,000.
Your grades are only one of many components considered in the review process. Additional factors for selection include, but are not limited to your leadership, community service, and academic achievement under difficult circumstances. Criteria for the scholarships varies slightly, but based on activities/leadership (25%), academics (25%) and financial need (50%). When applying be sure to read the criteria for each scholarship carefully. Some of the scholarships have special criteria such as university attending, CFISD campus attended, major and even participation in certain extracurricular activities.
All references to scholarship amounts are based on historical awards, however, the Cy-Fair Educational Foundation reserves the right to adjust award amounts based on economic and market conditions.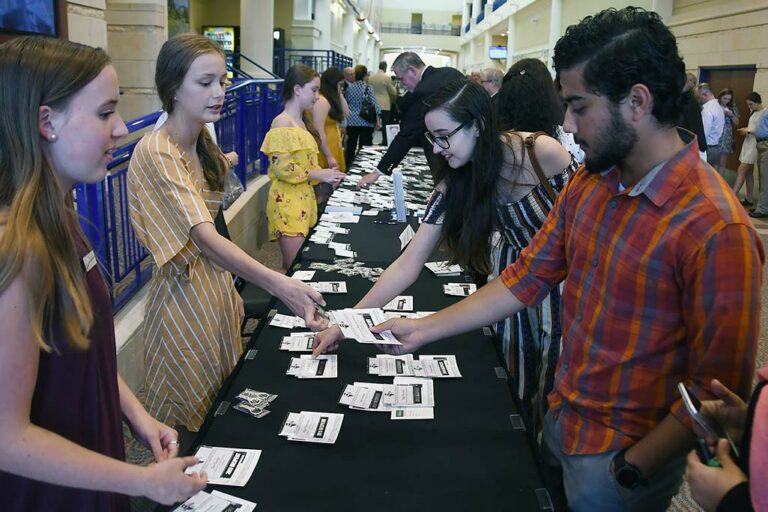 Help Us Invest in the Future
You can help us invest in Cy-Fair ISD students' futures by donating to our scholarship programs. In addition to one-time donations, donation programs, events, and other efforts, we also accept endowment donations to help provide annual funds to students in need.
Endowed funds differ from others in that they are truly the gift that keeps giving. Instead of the entire amount of the gift being spent outright, the total amount of the gift is invested.  Each year, only a portion of the invested income earned is spent while the remainder is added to the original principal.  An endowment is a perpetual gift because only the interest is used to support the Foundation while the principle continuously grows.
Endowments may be established in the amounts of $20,000, $50,000, $100,000 or more.
Endowments will be named for private individuals, corporations and organizations, in memory of individuals and in honor of individuals.
A scholarship will be awarded on an annual basis once the endowment is fully funded.
Endowments will be designed with the Foundation's minimum criteria and may also include special criteria.
Should the endowment not reach full funding in seven years, the total amount donated will be transferred to the Foundation's General Fund.
An endowed scholarship that is fully funded by December 31 of a calendar year will be awarded for the academic year beginning the following fall.
The donor will execute an endowment agreement with the Foundation to create a legal agreement for the endowment.
All endowments have seven years to fund
Help us help students in need in Cy-Fair ISD! Whether you provide endowed funds or attend one of our fundraising events, there are numerous ways to get involved to help provide scholarships to Cy-Fair graduating seniors.