Cy-Fair Educational Foundation History
Cy-Fair Educational Foundation was created in 1970 after community leaders contacted Allen Labay, then deputy superintendent of Cypress-Fairbanks ISD. Dr. Karl Bleyl, a Cy-Fair educator and science consultant, was interested in developing a scholarship fund. Allen Labay; Dr. Bleyl; Reverend F.J. Aragon, the pastor of Christ United Church; Jim Blackman, shipping manager for Foley's; and attorney Herman Mead met and agreed to establish the Cy-Fair Educational Foundation.
Currently the Foundation has 61 Trustees that serve on the board. Below we have featured one of our current Trustees, Robert Adam.
Robert Adam's Board Service Dates Back to the Beginning… Well, Almost!
Robert Adam has been a Cy-Fair Educational Foundation supporter since the organization was the (relatively) new kid on the block in the early 1970s.
Adam launched his steadfast support of CFEF, and his tenure on the board of trustees, 53 years ago.
"I think the thing that has impressed me most in over 53 years is that I have never met a trustee who had a selfish reason for serving on the board," Adam said. "Everyone who I have served with has been involved in the cause and dedicated to helping the students of Cy-Fair ISD."
Adam is a member of the board's executive committee. His zest for the Foundation/s mission has been passed on to two of his daughters – Leigh Ann Thompson and Rebecca Howren – who serve as members of the board of trustees.
Leigh Ann is a past chairman of the board, and Rebecca serves on the board's Scholarship Committee.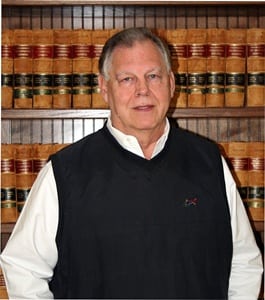 Since the very beginning, CFEF has been working toward providing brighter futures to Cy-Fair ISD students. By providing scholarships to graduating seniors and staff development plans to the district, our goal is to empower today's students and the future's leaders through higher education.
As a non-profit organization, we receive no tax dollars from the Cypress-Fairbanks ISD or any other taxing agency. CFEF depends on funds from donors, endowments, and fundraising efforts to help provide brighter futures to Cy-Fair students. Get involved by donating online or taking part in one of our other programs.