The Edwin C. Schroeder Memorial Scholarship provides financial support for CFISD graduates to attend the Lone Star College System.  This blog will discuss the formation of the scholarship and announce news regarding the 2016 class.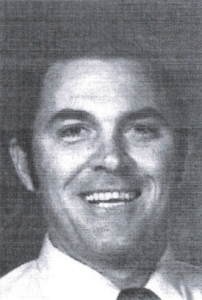 Ed Schroeder, completely devoted to CFISD students' welfare, willed his estate of over $1 million to the Cy-Fair Education Foundation.  The Schroeder Endowment provides CFISD graduating seniors planning to attend Lone Star College a $1,500 scholarship.  During his career with CFISD, he served as a history teacher and counselor, working at Cypress Creek High School and at the Alternative Learning Center (now called ALC-East).  Ed also served as a vocational placement coordinator at the central office.  In coordinating the district's GED program, he helped students prepare for the exam, he administered the exam, he notified students of their performance, and he provided a report that compiled the results.
In June 2016, our Foundation awarded 46 scholarships in the amount of $69,000 for CFISD graduates to attend Lone Star College.  Edwin Schroeder passed away in 1997.  Each year, we honor his memory through the Edwin C. Schroeder Memorial Scholarship so that students can pursue higher education and achieve their dreams.  To stay up-to-date on everything happening at the Cy-Fair Educational Foundation, make sure to follow us on Facebook, Twitter, Pinterest, and LinkedIn!  Today's Students, Tomorrow's Future!