These are busy times at the Cy-Fair Educational Foundation (CFEF).  Salute to the Stars is only a few days away.  To take a break from the madness, we thought we would give you the inside scoop about one of our wonderful trustees, Debbie Blackshear.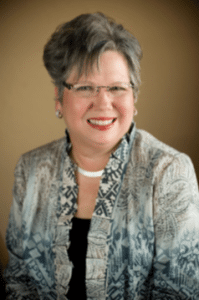 Debbie retired as president of the Cy-Fair Federal Credit Union after 28 years with the company.  She is currently a community leader in Cy-Fair but also has been a trustee with CFEF for over 13 years.  In addition to having served as chair of the Foundation, Debbie has served on several committees during her time as a trustee including the Executive Committee and Cy-Hoops Committee.    She currently serves on the Nominations Committee, the Finance Committee, Salute to the Stars, and Salute to Our Heroes.  For more information on the various events that CFEF hosts, click here and on the various committees at CFEF, click here.
Among her numerous achievements, Debbie received CFISD's Friend of Education Award in 2009 and the Texas Credit Union League's Professional of the Year in 2003.  She has served on the Houston Chapter of Credit Unions Board of Directors and the Texas Credit Union League Board of Directors.  She currently serves on the Cy-Hope Board of Directors, Co-Chair of Governmental Affairs for the Cy-Fair Chamber, and on Lone Star College's Cy-Fair President's Advisory Committee.
Debbie and her husband Paul have been married for 42 years and moved to the area 36 years ago due to the excellent schools.  They have two sons, Jason and J.P. (Jeremy) who attended Lamkin Elementary, Arnold Middle School, and Cy-Fair High School.  They also have five precious grandchildren.  Debbie and her husband are members of Good Shepherd United Methodist Church.  In addition, she is an active supporter of Boys & Girls Country, American Heart Association NW Heart Walk, CFISD Livestock Show, and Relay for Life.  In her free time, Debbie loves to spend time with her family.  To view a full list of the 2015-2016 Board of Trustees, click here.  In the meantime, to stay up-to-date on everything happening at the Cy-Fair Educational Foundation, make sure to follow us on Facebook, Twitter, and LinkedIn!  Today's Students, Tomorrow's Future!