On March 12th, 2016, MOD Pizza will be opening a new location in Cypress.  As part of their company mission, the restaurant supports organizations in local communities that offer important services to their citizens.  During their grand opening, MOD has offered to donate 100% of all pizza sales to the CFEF!  We graciously accepted this kind gesture.  This blog will provide you with more information about the event and MOD Pizza.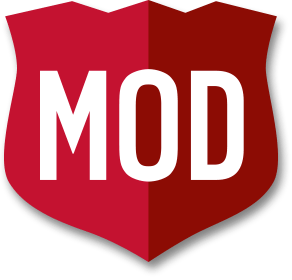 MOD Pizza opened its first restaurant in 2008 in Seattle.  A couple, motivated by their need to feed four boys and inspired by their love of pizza, came up with the idea of serving a fully customizable pizza with endless toppings at no extra charge.  Pizzas are served super fast and you are able to customize your pizza to your heart's content.  MOD is quickly expanding across the nation with restaurants in 16 states including California, Illinois, and Pennsylvania.
CFEF is honored to receive the support of companies that are part of the Cypress community.  On February 17, 2016, FedEx celebrated the construction of the largest FedEx Ground facility in Texas.  The 800,000 square-foot Cy-Fair hub will employ more than 400 people and it is slated to open in August of 2017.  FedEx donated $7,500 to the CFEF during this event.  The donations from wonderful companies such as MOD Pizza and FedEx are invaluable in allowing CFEF to achieve its mission to help students discover a brighter future.
The new MOD Pizza restaurant is located in the Towne Lake Center at 9925 Barker Cypress Rd., Cypress, TX 77433.  We invite you all to support a great cause and enjoy some delicious pizza on March 12th, 2016!  Thank you again to MOD for including us in your grand opening celebration and for your generosity.  To stay up-to-date on everything happening at the Cy-Fair Educational Foundation, make sure to follow us on Facebook, Twitter, Pinterest, and LinkedIn!  Today's Students, Tomorrow's Future!