The Cy-Fair Educational Foundation relies on the support and dedication of the community to provide funds for students of CFISD to pursue higher education.  If you are interested in donating to our Foundation, there are many charitable planned giving options available to you.  This blog will focus on one such option, giving to CFEF through your will.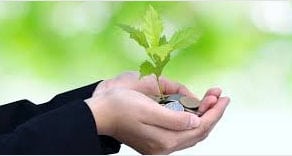 You have the option of making a planned gift to the Cy-Fair Educational Foundation by naming the Foundation as a beneficiary of your last will and testament, life insurance policy, or retirement plan.  Another option is to name the Foundation as a beneficiary of a charitable trust.  Please seek the advice of your attorney or financial advisor to inform you of the various types of charitable trusts and to assist you in establishing a trust that is tailored to your personal needs.  It is important to consult your attorney or financial planner as some planned giving strategies may have a greater tax benefit to you than others.
Please also consider contributing individual gifts of stocks, bonds, mutual funds, mortgages, real estate, investment earnings, charitable gift annuities, and other options that may be recommended by an estate planner of financial advisor.  For more information on our donation programs, please visit our website.  If you would like to donate online, please click here.  To stay up-to-date on everything happening at the Cy-Fair Educational Foundation, make sure to follow us on Facebook, Twitter, Pinterest, and LinkedIn!  Today's Students, Tomorrow's Future!