Salute to Our Heroes will be taking place February 11, 2017 at the Omni Hotel Houston at Westside. With the event a little over three months away, this blog will offer some exciting details about this special evening.
Salute to Our Heroes honors the brave men and women that serve our country. The funds raised at the event go to an endowment that enables CFISD students to attend college. As one of our four major fundraising events of the year, we are fortunate to have an impressive group of sponsors. Our underwriter is Joe Myers Ford. Our Major General Sponsor is Cypress Fairbanks Medical Center Hospital. Our Brigadier General Sponsors include North Cypress Medical Center and Station & Ayers Insurance Services & Consulting, LLC. Our Foundation Partners are Caldwell Companies, Memorial Hermann, and S-G Owners Associations. Last, but certainly not least, our Media Sponsor is Community Impact Newspaper. We still have sponsorships available! For more information, please call us at 281-370-0144 or visit our website.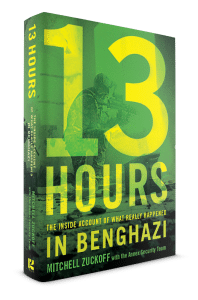 Our keynote speaker at Salute to Our Heroes will be Kris Paronto. "Tanto" as he is affectionately known in security contracting circles is a former Army Ranger from 2nd Battalion 75th Ranger Regiment. He is a private security contractor who has deployed throughout South and Central America, the Middle East, and North Africa. Mr. Paronto was part of the CIA annex security team that responded to the terrorist attack on the U.S. Special Mission in Benghazi, Libya, September 11th, 2012. His team's involvement was essential in the saving of U.S. lives and assets while fighting off terrorists from the CIA Annex for over 13 hours.
Tickets are available for Salute to Our Heroes: $50 for veterans and $100 for individuals. For more information on the event, please visit our website. We hope to see you there! To stay up-to-date on everything happening at the Cy-Fair Educational Foundation, make sure to follow us on Facebook, Twitter, Pinterest, and LinkedIn!  Today's Students, Tomorrow's Future!