With much anticipation, Salute to Our Heroes will be taking place in a week and a half: February 13th, 2016 at the Omni Hotel Westside Houston.  This blog will provide you with some last minute details as we quickly approach our first major event of the year.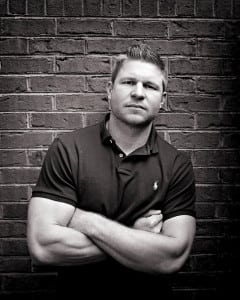 CFEF will host an amazing event that honors the brave men and women who have served our country.  The gala will feature Navy SEAL, sniper, combat medic, and author, Kevin Lacz.  Kevin is a sought after communicator and leader, and we are honored to host him as our keynote speaker.  Some of the highlights of this special evening in addition to our speaker will include a Missing Man Table and Honors Ceremony, dinner, entertainment, and live and silent auctions.
Ticket prices are $100 for individuals and $50 for veterans.  Seating is limited and tickets are not sold at the door so please purchase your tickets as soon as possible if you have not done so already!  To purchase tickets, please call 281-370-0144.  For more information on the event, please visit our website.  We look forward to seeing you at Salute to Our Heroes!
To stay up-to-date on everything happening at the Cy-Fair Educational Foundation, make sure to follow us on Facebook, Twitter, Pinterest, and LinkedIn!  Today's Students, Tomorrow's Future!