Salute to Our Heroes is one of our four major fundraising events of the year.  The gala celebrates the brave men and women who serve our country.  This blog will announce 2017's keynote speaker.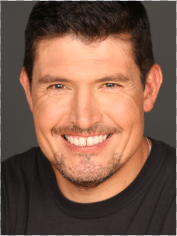 The event will be taking place on Saturday, February 11, 2017.  This year, we are pleased to announce that Kris "Tanto" Paronto will be our featured speaker at Salute to Our Heroes.  If you have seen the recent movie 13 Hours, you are familiar with the true story of the brave men who fought back during the Battle of Benghazi.  On September 11, 2012, terrorists attacked the U.S State Department Special Mission Compound and a CIA station called the Annex in Benghazi, Libya.  A group of six American security officers fought to protect the Americans stationed at the Compound.  The heroic efforts of these men is told in 13 Hours starring John Krasinski, Pablo Schreiber, and James Badge Dale.
Kris "Tanto" Paronto is a former Army Ranger from 2nd Battalion 75th Ranger Regiment and a private security contractor who has served in high threat environments in Central America, South America, North Africa, and the Middle East.  Mr. Paronto was part of the team that acted with bravery during the terrorist attacks and helped save over 20 lives while fighting for over 13 hours.  The story of these courageous men was first transcribed in the book "13 hours" written by Mitchell Zuckoff before being adapted into the hit movie.
Mr. Paronto is a devoted father to his three children.  We cannot wait to be inspired by his incredible story next February.  For more information on Salute to Our Heroes, visit our website.  For more information on Mr. Paronto, visit his website.  To stay up-to-date on everything happening at the Cy-Fair Educational Foundation, make sure to follow us on Facebook, Twitter, Pinterest, and LinkedIn!  Today's Students, Tomorrow's Future!