When you sponsor a CFEF event like the B.F. Adam Golf Classic, or give a gift through any of our CFEF donation programs, you help us equip CFISD students with scholarships—but that donation is just the start.
Who is a CFEF scholarship student, and how does your donation impact their life? Today's Scholarship Spotlight shines on two CFEF scholarship recipients: Jessica & David Claros.
Jessica and David are siblings and Cy-Fair natives, and each exemplifies the qualities of a CFEF scholar—hard working, dedicated, committed. Today both Jessica and David work for Caldwell Companies, but their journey began as Cy-Fair ISD students seeking financial support to attend college and pursue their dreams.
About Jessica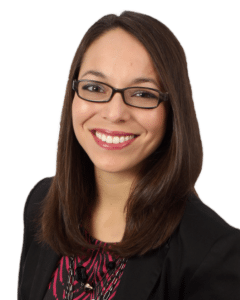 A CFEF Cecil B. Hall Scholarship helped Jessica attend Texas A&M University, where she graduated with a BS in Interdisciplinary Studies in 2007. As part of a 'full-circle journey', Jessica returned to Cy-Fair ISD as a teacher, inspiring her elementary school students in the classroom for seven years. In 2012 Jessica was recognized as a Spotlight Teacher of the Year; in 2013, she spoke about her experience as a scholarship recipient and a spotlight teacher at CFEF's Salute to the Stars.
Since March 2015 Jessica has worked as executive assistant to Fred Caldwell, of Caldwell Companies; Caldwell is a CFEF Trustee and Endowment Partner, as well as a Foundation Partner. In her spare time Jessica likes to stay active, which includes training for and participating in triathlons. Jessica has been known to race for a cause, raising scholarship funds for the Outback Texas Ministry.
About David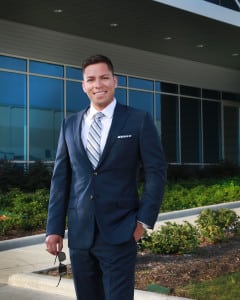 Like his sister, David's path led from Cy-Fair ISD to Texas A&M. After graduating from Cy-Fair High School, a $7,000 CFEF scholarship helped David attend and graduate from Texas A&M in 2012 with a BS in Construction Management, and a minor in business. After college, David worked his way up at Palm Harbor Homes before being hired as a Commercial Real Estate Broker for Caldwell Companies in College Station. Today David lives and works in Houston, focusing on industrial real estate in the city's Northwest-West Houston markets.
Stay up-to-date on everything happening at the Cy-Fair Educational Foundation–follow us on Facebook, Twitter, Pinterest, and LinkedIn!  Today's Students, Tomorrow's Future!