With the Houston Methodist Cy-Fair Hoops Invitational taking place in a little over a month, our next couple blogs will focus on one of our largest events of the year.  These blogs will get you squared away on everything you need to know about the Invitational.  This week's blog will serve as an overview of the event while we will explore various areas of interest in future blogs.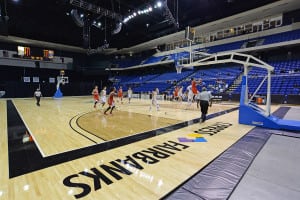 First and foremost, this year's Invitational will be taking place December 10th-December 12th at the Berry Center, Cy-Woods, Cy-Fair and Langham Creek High Schools.  The tourney will be the sixth one we've held as the event was established in 2009.  The basketball tournament features 24 teams including the 10 CFISD boy's varsity teams.  The goal of the Invitational is multi-faceted: (1) foster community spirit; (2) promote the sport of basketball; (3) engage the community; and (4) raise funds for student scholarships and staff development grants to CFISD.
We are excited to announce that the bracket will be posted after Thanksgiving so stay tuned after you enjoy a wonderful holiday with friends and family.  For more details on the Invitational, click here.  To stay up-to-date on everything happening at the Cy-Fair Educational Foundation, make sure to follow us on Facebook, Twitter, and LinkedIn!  Today's Students, Tomorrow's Future!