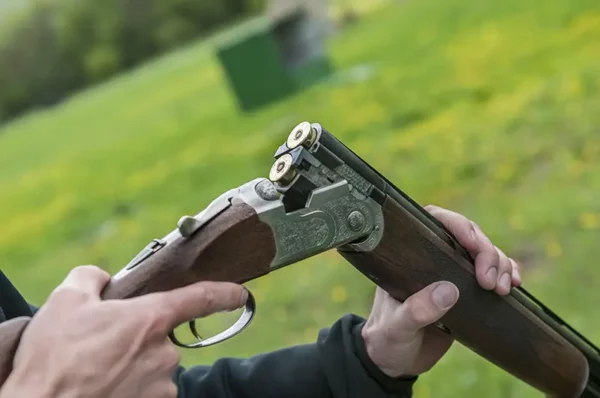 The Cy-Fair Educational Foundation is proud to announce that it will host its first annual Sporting Clays Tournamenton August 31, 2022. This event will follow in the footsteps of several other events that we look forward to each and every year. The primary purpose, as always, is to raise funds for students in the CFISD area to pursue higher education.
If you have never participated in a sporting clay tournament, not to fear! All are welcome. The event will be taking place at Westside Sporting Clays in Katy. On August 31st, the festivities will kickoff with registration and lunch at 11:00 a.m. From there, a safety briefing will take place at 12:45 p.m. The tournament officially kicks off at 1:00 p.m. and will last for two and a half hours. At 3:30 p.m., the day will conclude with an awards ceremony and reception.
This event is a wonderful opportunity to spend some quality time with your friends, customers, or clients. Sponsorship packages are available for organizations that would like to support the event. Memorial Hermann Cypress has generously underwritten the event. There are many sponsorships available based on the best fit for your budget and needs. You can also contact executive director Marie Holmes at Marie@thecfef.org or (281) 370-0144 for more information. Alternatively, if you are unable to attend but still would like to contribute, donations can always be made through our secure, online portal. Thank you in advance for your support!
Clay shooting is a sport with a rich history. The record for the longest clay pigeon shot is 130 yards—longer than a football field! The record to shoot 25 clays is 24.25 seconds—that's more than one clay per second! While we are not sure if any records will be set later this month, fun will be had by all and memories will be made. See you at the event!
To stay up-to-date on everything happening at the Cy-Fair Educational Foundation, make sure to follow us onFacebook, Twitter, Pinterest, and LinkedIn.
Today's Students–Tomorrow's Future!