The Houston Methodist Cy-Hoops Invitational is a little over two weeks away: December 10th-12th at the Berry Center, Cy-Woods, Cy-Fair, and Langham Creek High Schools.  With the tourney quickly approaching, this blog will provide you with ticket information.  Moreover, we will also touch on ad sales and sponsorship opportunities.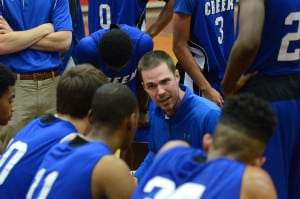 Adult tickets will be priced at $3 while kid tickets will be priced at $2.  In addition to general admission tickets, we are also offering a special Family Fun Pack for $8.  This special promotion includes entry into one game for up to six people including at minimum one adult.  Having different options will give you the flexibility to go with what is most convenient for you and your friends/family.
If you are interested in advertising rates for the Invitational, click here.  Rates are available for back cover, inside front cover, full page, one half page, one quarter page, and business card size.  The deadline for inclusion in the program is November 30, 2015.  CFEF is a 501(c)3 organization; all contributions are tax deductible, as allowed by the law.  Thank you for supporting the Cy-Fair Educational Foundation.  Your generous support and commitment is gratefully acknowledged.
If you are interested in sponsorship opportunities, click here.  Opportunities include Tournament Underwriter, Titanium Sponsor, Platinum Sponsor, Gold Sponsor, Silver Sponsor, Bronze Sponsor, and Contest Sponsor.
If you would like more information on the Invitational, check out our website.  To stay up-to-date on everything happening at the Cy-Fair Educational Foundation, make sure to follow us on Facebook, Twitter, and LinkedIn!  Today's Students, Tomorrow's Future!