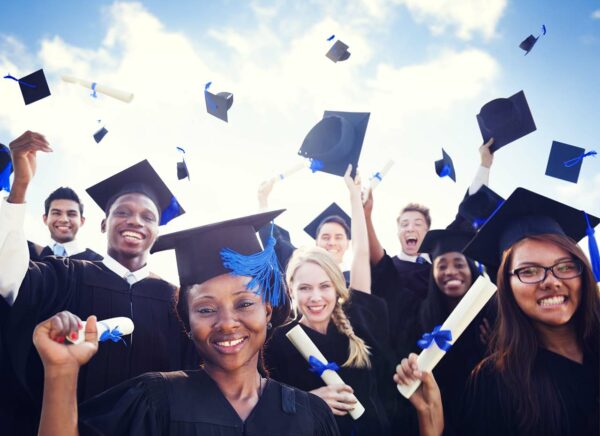 2020 marked the 50th anniversary of the Cy-Fair Educational Foundation. For more than half a century, the Foundation has provided scholarships for CFISD graduating seniors to attend college. Our vision is to empower today's students and tomorrow's leaders through higher education.
Several years ago, we knew that our 50th anniversary was approaching, so we set a lofty goal: to grow our total endowment to $15 million. The milestone came just a few short months after our anniversary and we could not be prouder. Like many others, when the pandemic began, we had to pivot quickly and navigate uncharted waters to continue to provide support for our youth and for our community. While we had to postpone many of our major fundraising events, we were still able to reach our goal.
Regardless of the economy, students need our support to pursue their dreams and it all starts with their education. Our endowment is made up of smaller endowments: Legacy Endowments, Silver Endowment Partners, Bronze Endowment Partners, Special Endowments, and the B.F. Adam Heritage Society Endowment Partners. Further information is available on our endowment page. Endowments are the gift that keeps on giving. Partners donate to an endowment and then the funds are invested so that they produce interest. That interest is then used to pay student scholarships. The higher the endowment, the larger the funds available for scholarships. Through our talented financial manager (a former scholarship recipient!), new endowments from donors, and new board-designated endowments funded by successful events, we hit $15 million!
We could not have done it without the generous support of you—our community and the lifeblood of everything we do. We have emerged stronger than ever in 2021. In April, we celebrated our 2019–2020 teachers and support staff of the year with a fun yet emotional event. We also have much to look forward to throughout the duration of the year. On October 23rd, Salute to Our Heroes will be taking place. This will be followed by the Houston Methodist Cy-Hoops Invitational kicking off on December 9th. We even redesigned our website—we encourage you to take a look and see all that is new.
Mark your calendars for our events coming up—we hope that you will join us. If you are interested in donating to support our efforts, access our secure online portal. Thank you for your support!
To stay up-to-date on everything happening at the Cy-Fair Educational Foundation, make sure to follow us onFacebook, Twitter, Pinterest, and LinkedIn.
Today's Students–Tomorrow's Future!